Blog
2017-02-06
STORAKSGOM SALWINGSBOODSKAP: "Die mag van die tong"
STORAKSGOM SALWINGSBOODSKAP: "Die mag van die tong"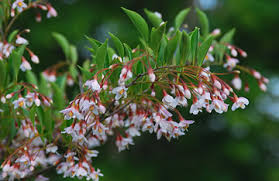 1 Johannes 2:27 sê: "Die SALWING leer jou aangaande ALLE DINGE ..."
"Styrax comes from the word, nataph, meaning to distill, or to fall in drops like rain. In the Song of Songs 4:11 we see it describing speech flowing from the Bridegroom speaking to His bride, "Your lips my bride drip honey; honey and milk are under your tongue". We see this word fulfilled in Christ in Luke 4:22, "All bare Him witness, and wondered at the gracious words which proceeded out of His mouth". Yeshua illustrated this completely with every word He uttered. He spoke no idle words but only those of eternal truth.
Our portion in this anointing is for the fire of God to purify our hearts, "for the mouth speaks out of that which fills the heart". Annette Ettinger, www.hegai.org
Joel Osteen het gesê: "Don't use your words to DESCRIBE your situation, use your words to CHANGE your situation"
Het jy nodig om jou lippe vandag te salf met die geur wat jou herinner dat dood en lewe in die mag van die tong is?
Spr 18:21
IEST PRAKTIES
"Herhaling is die sleutel tot sukses"
Indien jy vandag soos 'n verloorder voel, herhaal die woorde "Ek is meer as 'n oorwinnaar" soveel keer as wat jy enigsens kan!
Vir meer oor salwingsolie boodskappe, olies en literatuur, besoek ons website by http://www.myrrh.co.za/wnewsdisp.php…